Minimum Investment In Real Estate
Minimum Capital Investment
Turkey, a strategically positioned transcontinental country, is bordered by three seas and offers excellent transport links, facilitating connectivity with key markets. Launched in 2018, the Turkish Citizenship by Investment Programme focuses on attracting real estate investments into the country.
Turkey is a fascinating country that straddles two continents, Europe and Asia, and offers a unique blend of cultures, history, and natural beauty. The country has a rich cultural heritage that reflects its diverse history, with influences from Greek, Roman, Byzantine, and Ottoman empires. The country's modern culture is also vibrant and dynamic, with a thriving contemporary art scene, culinary traditions, and a bustling nightlife.
Turkish Citizenship for Pakistani investors is a great career-driven option for a bright future. All Pakistani are eligible for Turkey's second passport by investing a certain amount in Turkey.
The application process is straightforward, and it may take up to 6 months between initiating the process and receiving the citizenship documents. The application process can be divided into the following stages:
Assessment & Onboarding
Consult with Passport Legacy's client advisors. Passport Legacy's due diligence check is conducted. The client is onboarded and retainer fees are paid.
Application Submission
The client travels to Turkey. Real estate acquisition requirements are fulfilled, the legal process commences, and a bank account is opened. The Turkish residence permit is obtained. Documents are prepared and an application for Turkish citizenship is submitted.
Document & Application Processing
The application is processed. The application is approved.
Approval & Passport Handover
Turkish citizenship documents are issued. Application for Turkish passport is submitted. The passport is handed over to the client by Passport Legacy's advisors.
Benefits of the Turkey Investment Visa
Turkey offers many advantages to foreign investors, such as:
Turkish passport in as little as three months.
As soon as you make your investment, you can submit your application for Turkish citizenship. You will have a Turkish passport within three to six months.
Immediate permanent residence and citizenship in Turkey.
 As soon as you apply for a Turkish Investment Visa, you receive a permanent residence card, which you can use to live in Turkey and start your investment.
Pathway to the US E2 Investment Visa.
Once you are a Turkish citizen, you can apply for the US E2 Investment Visa, which allows you to live, invest, and work in the US.
Business opportunities in EEC (European Economic Community) countries.
As a Turkish citizen, you can make use of the Ankara Agreement, which allows Turkish citizens to work, establish a business, and permanently move to an EEC country. Although a visa is required, the application process is more accessible than in other countries.
Pathway to the UK's Turkish Businessperson visa.
Once you have a Turkish passport, you can use a facilitated pathway to set up a UK business and obtain British permanent residence.
Visa-free entry to over 110 countries. 
As a Turkish citizen, you can visit over 110 countries without a visa, including Mexico, Japan, South Korea, and Hong Kong.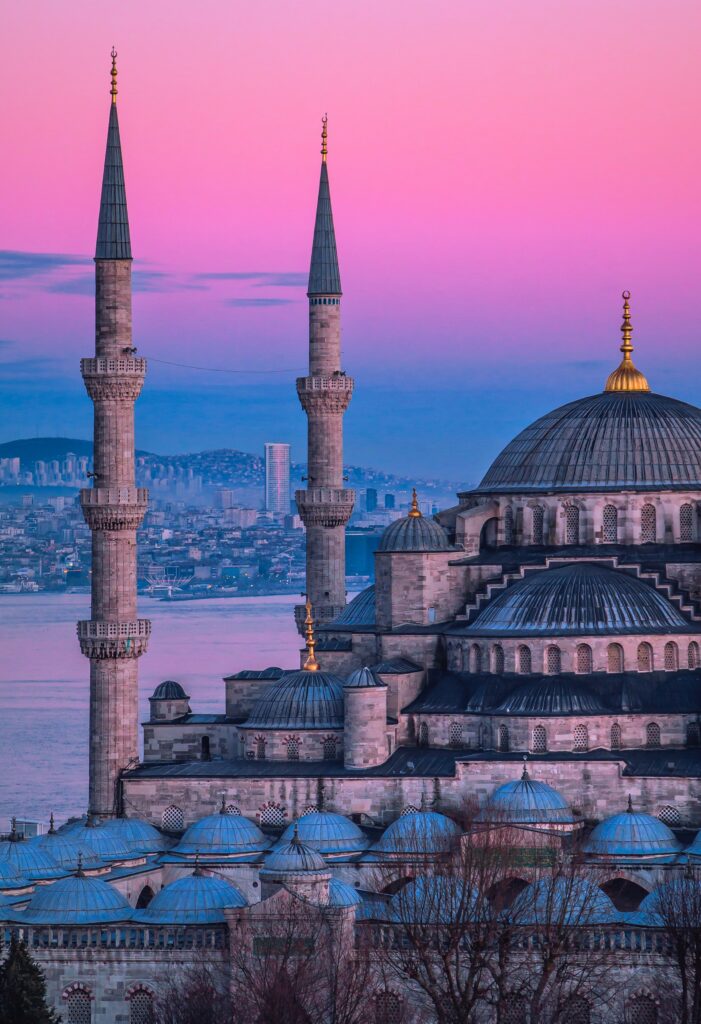 Are you considering investment migration? Look no further! Our team at AL-RAHIMYA GROUP is here to assist you in finding the perfect investment migration solution tailored to your needs and aspirations. The AL-RAHIMYA GROUP team has global experts in over 10 countries. Let us help you find the perfect investment migration solution.
Why Invest in Turkey?
Turkey is conveniently located at the intersection of Europe and Asia.  1.5 billion people and $24T GDP in Europe, MENA, and Central Asia at 4-hour flight-distance. Turkish Airlines connects you to 255 destinations in 122 countries. Manufacturing & Export hub for multinationals as well as a management hub for multinationals. 
Robust Economy, Domestic Market, Skilled Workforce with a cost advantage, Major Reforms, Business-friendly, Lucrative Incentives, Resilient Healthcare System Opportunities.
Turkey Nationality for Pakistani
Turkey and Pakistan have a close relationship. Pakistanis and Turks enjoy the gracious attitude of each other and are often termed "brothers". Pakistan citizens are among the TOP 15 nationalities who choose to obtain Turkish citizenship, and they have various reasons for that:
Have a safe haven in Turkey. Turkish citizens can enter Turkey at any time under any circumstances. With a Turkish passport, you can always leave for Turkey and spend as much time as you need or settle there if the situation in Pakistan makes you worry.