schengen countries to explore
The Malta Permanent Residence Programme (MPRP) is an exclusive immigration initiative that provides a pathway for individuals and families to obtain permanent residency in the enchanting Mediterranean nation of Malta. Launched in 2021, this program offers a host of benefits, including a secure and attractive lifestyle, a favorable tax regime, and access to the European Union. In this professional content, we delve into the key features, eligibility requirements, and advantages of the Malta Permanent Residence Programme.
The Malta Permanent Residence Programme offers an exclusive opportunity for individuals and families seeking a permanent base in the captivating Mediterranean nation. With its attractive lifestyle, favorable tax regime, and access to the European Union, Malta presents a wealth of opportunities for residents to thrive in a secure and dynamic environment. By understanding the eligibility requirements and following the application process, applicants can embark on a journey towards attaining permanent residency in Malta, embracing the Mediterranean excellence that this remarkable country has to offer.
To qualify for the Malta Permanent Residence Programme, applicants must meet certain criteria, which typically include: Investment in Real Estate: Applicants must invest a minimum amount in property, either through purchasing or leasing a qualifying property in Malta. Financial Soundness: Applicants must demonstrate a stable financial standing and provide proof of sufficient funds to support themselves and their dependents. Good Character: Applicants must undergo a due diligence process to verify their reputation and ensure they do not pose any risks to Malta's security or reputation. Health Insurance: Applicants and their dependents must have valid health insurance coverage in Malta. Minimum Stay: The program requires applicants to spend a minimum number of days in Malta within a specified timeframe.
Benefits of the Programme
The Malta Permanent Residence Programme offers a range of advantages for successful applicants and their families:
a. Permanent Residency: Participants receive permanent residency in Malta, granting them the right to live, work, and study in the country indefinitely.
b. Visa-Free Travel: Permanent residents enjoy visa-free travel within the Schengen Area, comprising 26 European countries, facilitating ease of movement across Europe.
c. Strategic Location: Malta's strategic location provides convenient access to European markets, making it an ideal hub for business and trade opportunities.
d. Tax Advantages: Malta offers an attractive tax regime, including favorable tax rates, incentives for international businesses, and double taxation relief.
e. Education and Healthcare: Permanent residents have access to high-quality education and healthcare services in Malta, ensuring a secure and comfortable lifestyle.
Are you considering investment migration? Look no further! Our team at AL-RAHIMYA GROUP is here to assist you in finding the perfect investment migration solution tailored to your needs and aspirations. The AL-RAHIMYA GROUP team has global experts in over 10 countries. Let us help you find the perfect investment migration solution.
Must be at least 18 years old and in Good health.
Possess a minimum capital amount of €500K (out of which €150,000 must be in the form of financial assets).
Invest in a Property worth €350K in Malta (€300K in Gozo/South of Malta) OR a Rental home of at least €12,000 p.a. in Malta (€10,000 in Gozo/South of Malta).
Make a government contribution worth €98,000 if renting a property OR €68,000 when purchasing a property.
Donate a minimum of €2,000 to a local registered philanthropic, cultural, sport, scientific, animal welfare, or artistic NGO.
The application process for the Malta Permanent Residence Programme typically involves the following steps :
Pre-Approval: Applicants engage the services of an accredited agent and submit the required documentation for initial pre-approval. Investment and Property Selection: Once pre-approved, applicants proceed with the investment in qualifying property, in accordance with the program requirements.
Application Submission: Applicants submit the completed application form, along with the necessary supporting documents, to the Malta Residency Visa Agency. 
Due Diligence and Background Checks: A thorough due diligence process is conducted to assess the applicant's character, integrity, and reputation.
Residence Permit Issuance: Upon approval, successful applicants receive a residence permit, granting them permanent residency in Malta.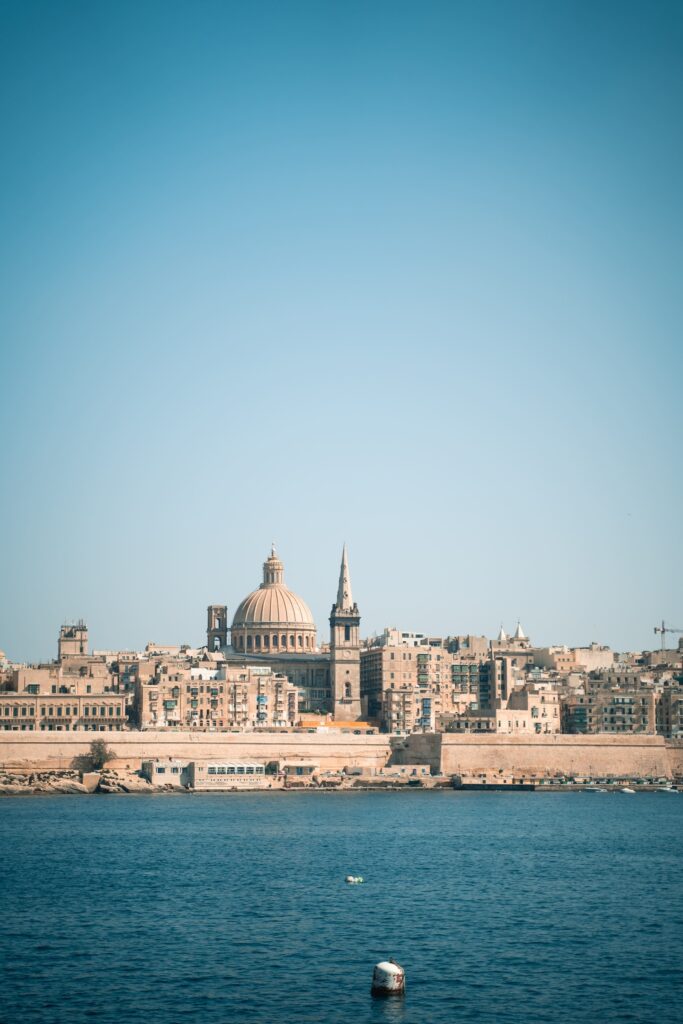 Malta residency through the Golden visa programme (MRVP) by buying Real Estate, Maltese residents under this program are allowed free travel within the Schengen area. The permanent residence permit also allows to live, settle and stay indefinitely in Malta. Relative Eurozone residence cards are renewed every five years. this is your opportunity for Immigration to Malta.
Malta boasts a stable political environment with a bi-partisan political scene that is largely moving towards national and economic issues. Malta and Germany were the only two states in E.U. that maintained stable economic growth during the financial crisis. Malta has been a member of the E.U. since 2004 and the Schengen area since 2007.